home
catalogue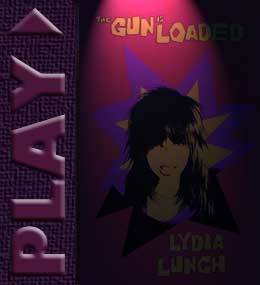 Performance artist Lydia Lunch delivers an eloquent diatribe against the Reagan era, Einstein, her father, herpes, hunger and the plague. Lydia's poetic nihilism is set against a barrage of real-life street-action, scenery, news footage, and the deranged music of J. G. Thirlwell.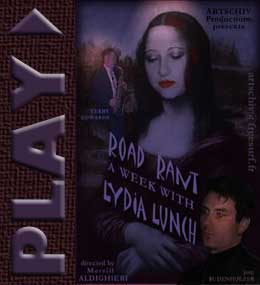 Following the success of Lydia Lunch's french book debut PARADOXIA, this video follows her on tour with highlights from each concert, plus rare on-the road footage. Lydia offers us a vicarious banquet of the sadistic and sexual obsessions of contemporary culture through her writings and performances fused with the un-easy listening music performed live by composer JOE BUDENHOLZER & horn player TERRY EDWARDS (from ¨MADNESS¨) durring their travels to MARSEILLE, LYON, EVREUX, & NANTES.
THE GUN IS LOADED
60 min.
Full Running time of program: 1 hour 30 including bonus.