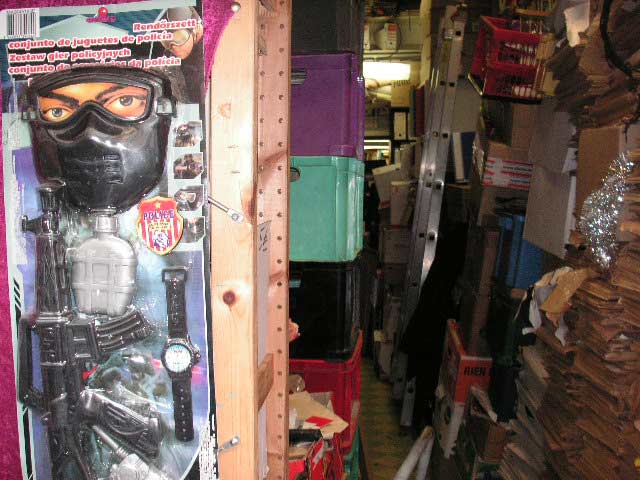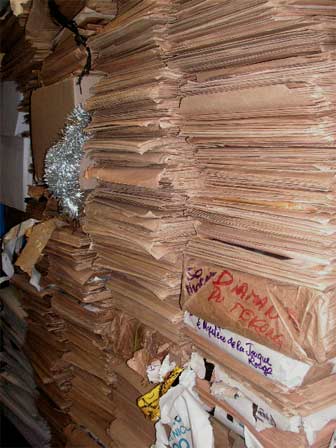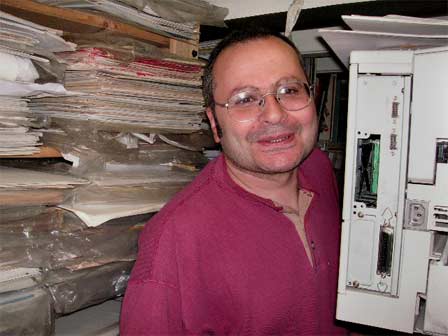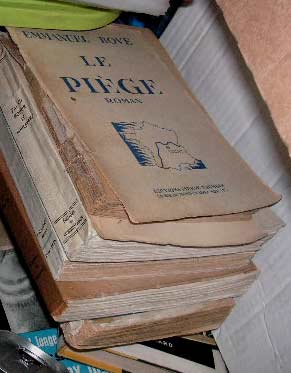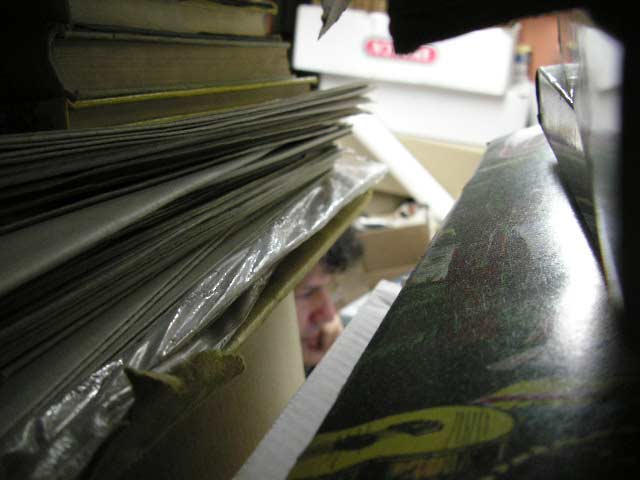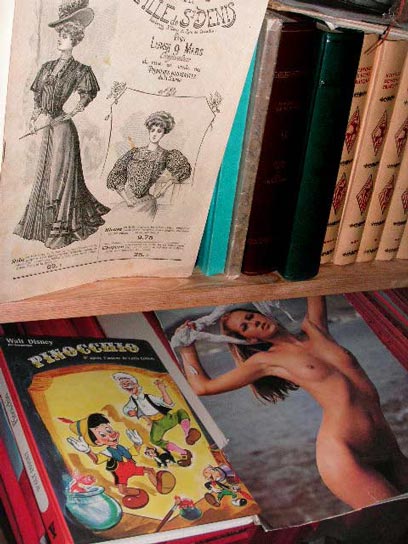 Moi, je m'amuse par faire quelques photos de drole hazzards je voir...
I amused myself making silly photos of random things laying around in the piles.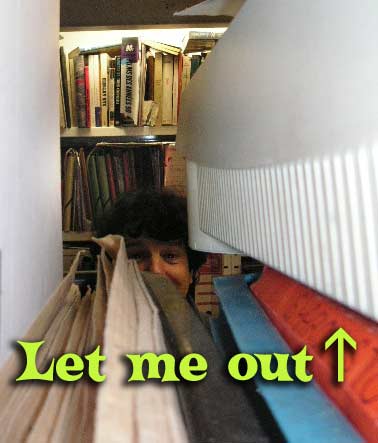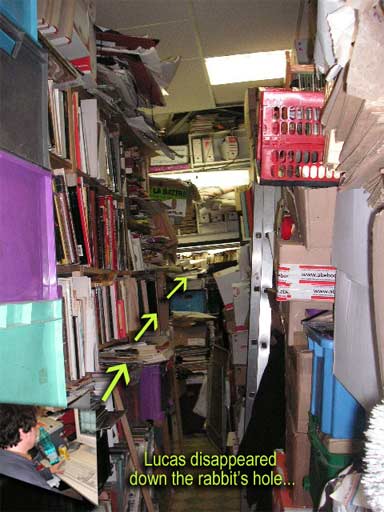 "L'Arnaquer" is a second-hand bookshop near us. The name means "The Hustler" and was the french title for that movie starring Paul Newman as a pool shark...

Every time we visit there is less space and more stuff!
Lucas went there to help the shop owner Victor solve a mystery with his computer.

"L'Arnaquer"
est un boutique qui spécialisé sur l'introuvable. Le nom est inspiré par le film avec Paul Newman du même tittre
....
Chaque fois on aller, il y as plus de choses, moin d'espace!
Occassionellment, Lucas disparaitre dans cette trou de lapin pour répairé les ordinateurs.