http://www.neoacustica.spb.ru In english and russian, this site is an independent record company based in St. Petersburg with lots of interesting spin-offs from the Tuxedomoon members. Not only are the range of products impressive, but their packaging is a beautiful thing to behold. The new NINERAIN cd (with Steven Brown), the new MICRODOT cd (Luc Van Leishut & Bruce Gedildug) and a double live album from TUXEDOMOON's recent concerts in Russia are each one in it's way, a fabregé egg.
carlosarteria@yahoo.com for TUXEDOMOON & NINERAIN concert bookings.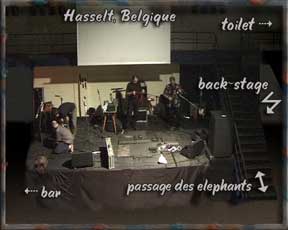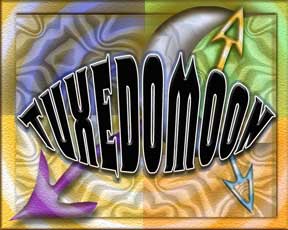 Early version of a menu graphic for the DVD.
Version original d'un menu pour le DVD.