MERRILL ALDIGHIERI : RESUME click here for print version


Director, camera, editor: independent promotional films on dvd, cd-rom, video.

p r o j e c t s

I have completed several documentaries and DVD projects
featuring musical performances:
Lydia Lunch Tuxedomoon Tymon Dogg
The FLESHTONES The WAITRESSES

On-going and up-coming projects...


p r o f e s s i o n a l h i s t o r y

Independent Producer/Director of documentaries for TV (1990-present) with special focus on innovation of the documentary form.
Mixing themes of culture & science.


METAPHORIA - EMMY AWARD
Best Documentary of Cultural Significance (1992)

DVD AUTHORING for commercially released feature "TUXEDOMOON:Seismic Riffs", including the creation of all menu animations, sound tracks for menus, programmation of interactivity, and sub-titling. Also produced & directed the feature program.




CREATION of DIGITAL PRESS KITS on DVD and CD for theater companies and independent producers and directors.


Interactive WEB Design & video for the net...

Co-producer, D.P., editor, " Vampire of Notre Dame" a digital feature shot in DV and DVcam.

Computer animation ... Sesame Street (CTW) see sample animations>, Wall Street Journal TV, MTV, Beevis & Butthead (2D and 3D animation)

Director & DP for music videos shot in 35mm. & 16mm for MTV/Sony/Atlantic see samples>

Director & editor: movie trailers...the Pedro Almodovar Collection, Cinevista Home Video

Computer animated billboards...The Museum of Erotic Art/Paris

Camerawork.... interviews for DVD bonuses and documentaries.
see sample in french>



Formative professional experience:

CATV News/Santa Cruz, Calif., cameraman and assoc. producer at the first cable tv station in America.
Wall St. Journal TV (see clip>)
Time Warner, Atlantic Records, ELECTRA - freelance cameraman
In-house videographer...Jim Henson/The Muppets / World of FROUD-THE DARK CRYSTAL


Multi-media Performance Artist...Various Night Clubs/NYC (1979-81)
Produced & shot live rock concerts: 200 hrs. archived 1980-81



e d u c a t i o n




Massachusettes College of Art, Boston ..... Bachelor of Fine Arts

majors: Film Production, Multi-media, Glassblowing

Boston Museum School...Anatomy & Drawing

Apprentice: computer animation : Rombex Studio, NYC (1 yr.)

Actor's workshop for Directors & Screenwriters, (2 yrs. Columbia U. annex)

l a n g u a g e s

French : 3rd level scholar, spoken : fluent.

English: mother tongue

o t h e r c a p a c i t i e s / s o u p - t o - n u t s

+ Virtuelle editing studio with 4K, HD, DVcam, mini DV, U-Matic, and dvd engraving with subtitles, assorted accessories.


ARTISTIC & PROFESSIONAL AUTOBIOGRAPHY
Multi-award winning Independent filmmaker/artist/producer-director Merrill Aldighieri has been involved in many different aspects of film, music and television for over 30 years. Here is the artistic and professional path of her career in her words…
My first experience with film was in high school and it was the tool that could bring all my interests together. In college (Massachusetts College of Art) I took multi-media production, film, and glassblowing which is strangely related in that it is a transformation of form and light in time. But film is precious, and it was not until a year after school doing news camera that I began relating to the flow of real time recording and what that can offer.
Arriving in NY City, after various temp jobs I found my way to the Muppets and made a fund raising film for The Dark Crystal. In my spare time I recruited the puppetbuilders and Muppet secretaries and everybody I knew to star in my first narrative work, "Love Among the Mutants" which got the attention of somebody at this nightclub called HURRAH.
HURRAH was the first club to make a video installation as a focal point of the club environment, but until I came they were just turning it on occassionally to play films. I asked if I could experiment to create a real-time constant flow of visuals to work with the DJ's music so when my film played, the flow would not stop. When they offered me my first paycheck, the word VJ was born as we looked for how to note what I was doing. I developed a philosophy about non-narrative film and produced my first "Ambient Videos" with music by Richard Bone. The first album was titled "Emerging Video".
When the 2 bands per evening played, that was my official break, but since there was video equipment, I soon was filming as many bands as I had the energy to record. This is the archive I am now working with to make new films with this great footage.
http://artclips.free.fr/Live-at-Hurrah.htm
After the club closed I still VJ'd at the MUDD CLUB and DANCETERIA and began producing some finished works I called "Ambient Video", non narrative kinetic paintings. I then proposed a series to break new music on video to SONY who agreed to put DANSPAK on their new home video label. Some of the clips in this series include the first hip hop video with Man Parrish (Hip Hop BEE BOP, Don't Stop), a clip with Jim Carroll and guest star Lou Reed (Sweet Jane) and many still undiscovered cult bands. The series is now available on DVD http://artclips.free.fr/danspak1-2-3.htm
I tried to interest the big record companies to support me to make some classical music videos and produced one piece to demonstrate the idea. This is "La Cathedrale Engloutie" by Claude Debusey with piano played by my father. The record companies would not risk the idea as there was no "classical MTV" and they had no idea how to exploit such an idea.
Returning to my early interest in the documentary process, I created what I now call "Thought Operas". I made a trilogy featuring Robert Anton Wilson, Quentin Crisp, and Dr. John Lilly, all scored by composer Frederick Reed and also including piano by my father Peter Aldighieri. One in this series won an EMMY. I have done a lot of animation work, mostly 2-D, and one also garnered an EMMY as part of an episode for Sesame Street. http://artclips.free.fr/dvd.htm
Moving to France in the early 90ies I took some time off to learn french. While picking grapes in the Burgundy region I made my first documentary in french, "Raisin D'Etre". What followed were 2 documusicals, one featuring a french tour of Lydia Lunch called "ROAD RANT", the other a documentary reuniting me with the San Francisco group Tuxedomoon, "SEISMIC RIFFS". The first feature I have finished based on the Hurrah Video Archive is "9 Lives of Tymon Dogg". My website has several more recently finished concert features including one with the Waitresses and one with the Fleshtones. There is also a snapshot of projects now in production as well as links to my other work and online HURRAH VIDEO ARCHIVE.
http://artclips.free.fr/NewProjects.htm
I am inviting musicians and fans to suggest and support new collaborations based on this incredible archive, and there will be growing interactivity on my webpages to cultivate the expertise and fresh ideas of the public and the artists.
a w a r d s & h o n n o r s
Rolling Stone's Top 10 Music Video Directors Worldwide (1990)
Emmy Award...Best Documentary of Cultural Significance (1992)
Emmy Award...Best Animation in a Children's Program (Sesame Street)
Montbelliard Video Art Festival Finalist (1992)
Montreal International Film & Video Festival
CinéPause...Best Short Documentary (1998)
s e l e c t e d e x h i b i t i o n s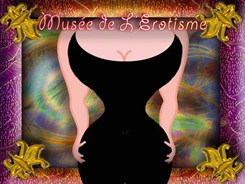 - In Group -
Whitney Museum of Fine Arts / NYC
The Guggenheim Museum / NYC
Museum of Modern Art / Paris
Laforet Museum / Tokyo
Museum of Erotic Art/ Paris