The club HURRAH closed. In fact, the death of the club was something we sensed coming for a while. It was a small club that took enormous risks to finance the visits of then unknown bands, many of which went on to have great success. Yet, at the time of these concerts they were still discovering their music. It was very exciting to be a witness to this. For the bands from out-of-town, it was not their first time on stage, but it was often their first time in New York City. Anticipation charged their performances - a voyage into the unknown.
It gave the show an edge.

Some nights when it was practically just me and the band, the announcer would coax the employees of the club to take a break and make an audience of sorts. There were more and more nights like this towards the end. The closing night was not announced til the last paying customer left. Then, Jody May, the resident drag queen made a final performance. R.I.P. Jody May.

Jack Flood (the bouncer) pried some of the mirrors off the wall for a souvenir. One of the owners had rented a van to cart away much of the sound equipment and whatever would fit. There was a problem with the van, and I had to ride on the floor at the driver's feet and work the pedals....a strange memory even now.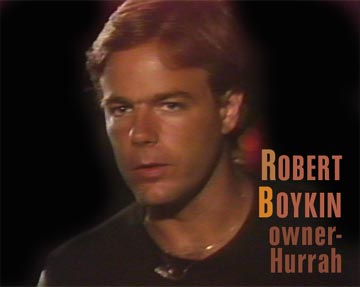 Hurrah closed in 1980; then opened for one season in East Hampton, Long Island. Robert Boykin succumbed to Aids and died in November 1988.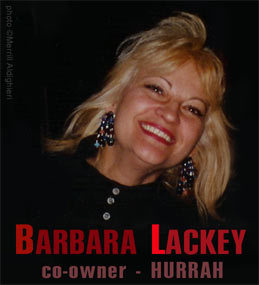 THE NEXT PHASE WAS TO RETIRE from the non-stop performance and make a series of clips which I released through Sony Home Video as the DANSPAK SERIES. At this time, Kit Fitzgerald and John Sanborn offered me a job to run the video lounge in the new DANCETERIA. This was definitely a new phase in VJing for me. I had an assistant, Kirk Heflin, and together we concocted some interesting experiments.
The most rewarding events were when I found a way to incorporate live public interaction, including live mixing of feeds such as TV news. This infusion of reality offered dynamic discoveries. I invited the public to contribute commentary by image or open mike, it was the most fun I ever had in a night club.
The first of these occasions was the
"NON-STOP EROTIC CABARET" party for the release of "Tainted Love" by Soft Cell. I rented a public domaine vintage porno on my way to work, (*my one and only time renting porno), then surfed the TV, finding to our delight a 1960ies tour of the White House with Jackie Kennedy. By some miracle of fate, as we switched from one source to another, we intercut some very wild action in the "Lincoln bedroom" and Jackie's commentary was hilariously understated in light of these impromtu insert shots.
I'm still laughing about it.

OTHER MUSIC VIDEO WORK >
Hip Hop with MAN Parrish

A
utomoonography


Lydia Lunch doc

Tuxedomoon

DANSPAK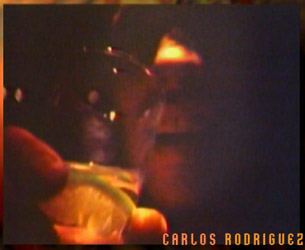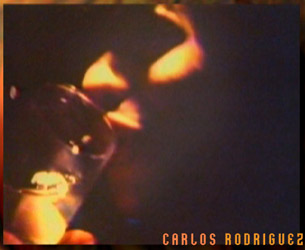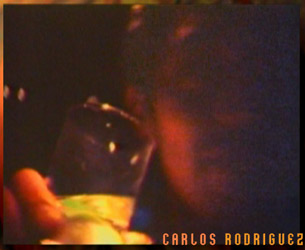 lighting director, HURRAH
R.I.P. Carlos Rodriguez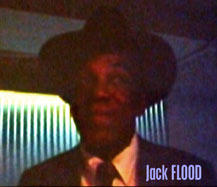 security