Fluidity of thought is augmented by the interconnectivity of the web, does it bring us back to our amphibious roots? I proposed to make a local public web portal for real time virtual events that could bring together groups of people in a websurfing-messageboarding mardi-gras. The result was a workshop designed & created by Merrill ALDIGHIERI with technical assistance by Lucas BALBO called "WEBWAVE" .
One by one and in small groups, scores of people wandered in, curious, timid, thirsty, lost, surprised. Many topics were discussed: sound waves, whales and dolphins, utopia, and environmental issues such as the endangered coral reefs, sound pollution, and water shortages.
themes (button on the top of the page) are the virtual collaborations which have been launched. All are welcome to join in.
surf-trails is an illustrated web-surfing diary with interesting links.
poetry has illustrated writings with oceanic themes from contemporary poets and some excerpts from distinguished classics too. Contributions are welcome.
Inside the Whale is an on-going animation project about Jonah & the Whale.
world=fishbowl is n experiment to make a virtuel aquairium. So far, only one little guppie from Austrailia wandered in.
Highlights from the first workshop collaborations can be found here.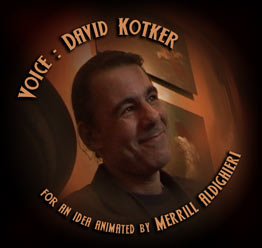 This is a new animation project I have started with the voice of David Kotker and sound design by Karoline Heflin, called "Inside the Whale".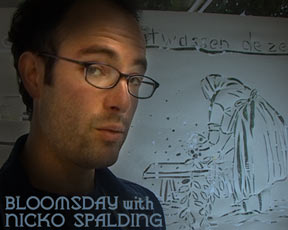 Bloomsday - June 16, 2005
This annual holiday celebrates the life of the Irish writer James Joyce and commemorates the fictitious events in his novel Ulysses, a story that transpires on a single day in Dublin: June 16, 1904.
Nicko Spalding brought this passage of the book to life by finding an actual reading of James Joyce on the web. This talented thespian who is currently studying literature in Amsterdam researched and supplied an impressive souce of text which provided a base for our improvisations.
ISI KUNATH's art installation in the local launderette provided important inspiration where Nicko then performed passages from Finnegan's Wake, another James Joyce novel with a water motif, interspersed with water factoids. Camera, direction, and editing was supplied by Merrill Aldigheri.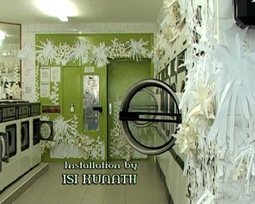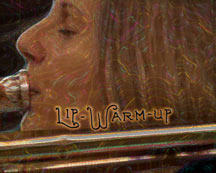 Windows Media play clip: 0.34 mega
Real Player play clip: 0.6 mega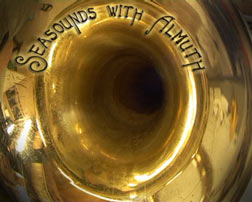 Windows Media play clip: 2.8 mega
Real Player play clip: 4.1 mega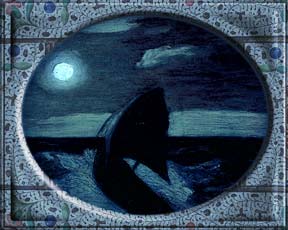 This is a new animation I have started based on paintings of Albert Pinkham Ryder...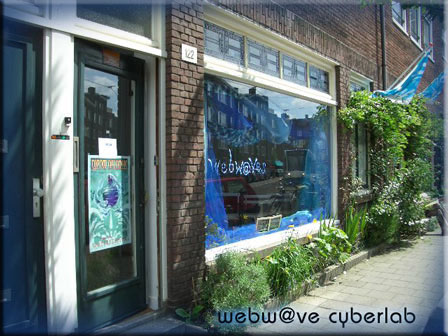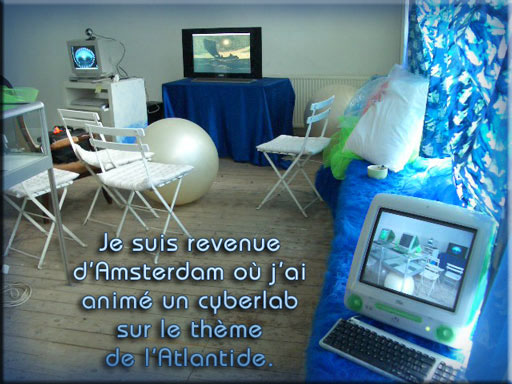 Lucas and I returned from Amsterdam where we hosted a cyber lab on the theme of Atlantis.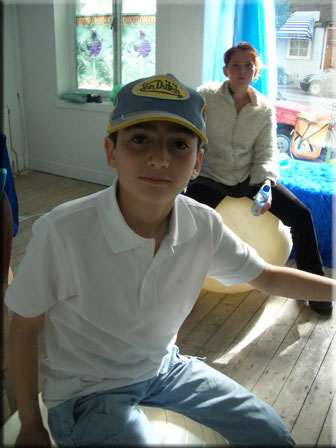 some participants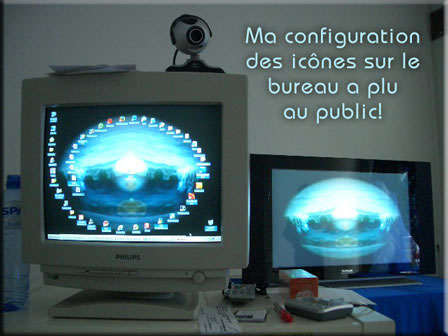 My arrangement of desktop icons was a good ice-breaker for the public !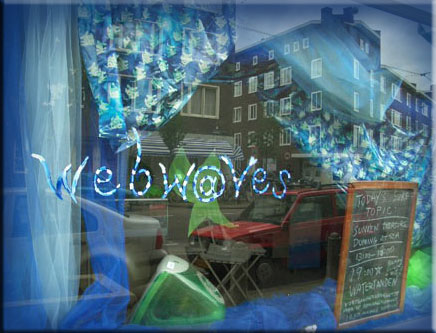 Demonstrations of web animation, sound editing, web design, and web-surfing were given.

P O E T R Y